In celebration of International Women's Day, we're shining the spotlight on five of the most inspirational women environmentalist across the globe. Their courage, strength and unwavering determination is something that we deeply admire. We're sure that they will inspire generations to come!
Read on to learn more about their story and all of their remarkable accomplishments.
Sylvia Earle
Born on the 30th of August, 1935 in Gibbstown, New Jersey, Sylvia Earle is an oceanographer, explorer, author, and lecturer. She is a world-renowned expert on marine biology and holds the record for the deepest untethered dive.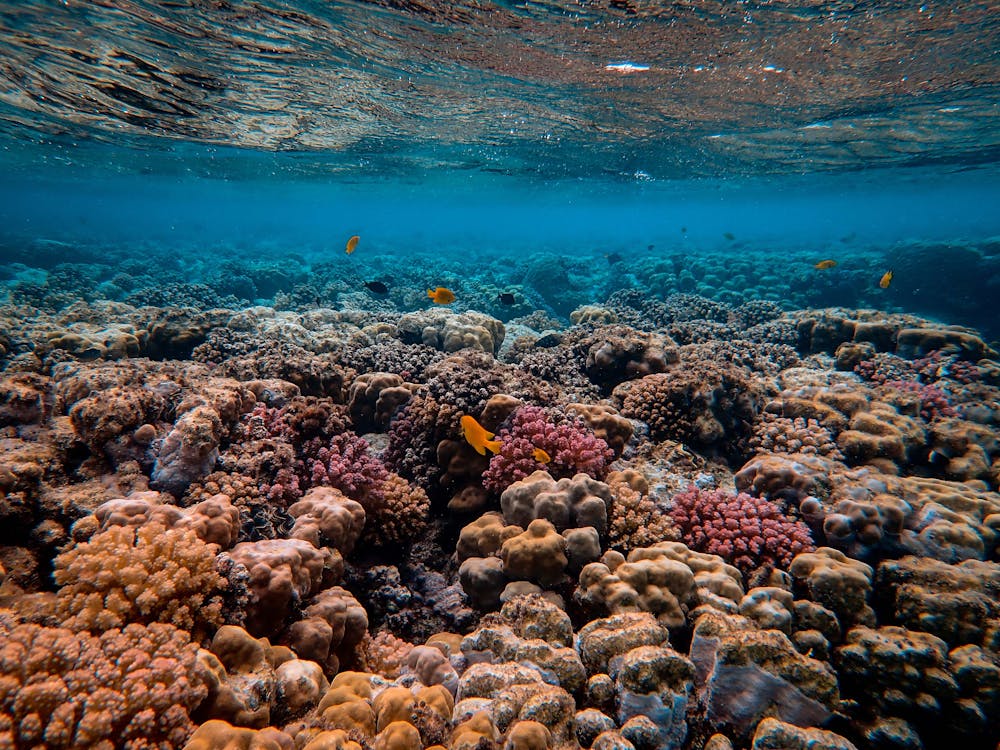 Sylvia attended Florida State University, where she studied botany and became a certified SCUBA diver in order to study ocean plant life.
By the age of 20, Sylvia earned a master's degree in botany from Duke University. Her doctoral work involved collecting 20,000 samples of algae to catalogue aquatic plants in the Gulf of Mexico. This was an academic milestone as nobody had ever used SCUBA to document marine life firsthand before.
In 1968, Sylvia discovered undersea dunes off the coast of the Bahamas and led numerous undersea expeditions. In 1970, she led the first all-female team of women aquanauts as part of the Tektite II experiment where they observed the effects of pollution on coral reefs.
During 1990 and 1992, Sylvia became the first woman to serve in the position of chief scientist at the National Oceanic and Atmospheric Administration (NOAA).
Vandana Shiva
Born on the 5th of November, 1952, Vandana Shiva is a remarkable scholar, environmental activist, author and ecofeminist from India. She is best known for founding the Research Foundation For Science, Technology and Natural Resource Policy (RFSTN), an organisation which helps to develop sustainable agriculture methods.
From 1976-1978, Vandana studied at Guelph University, Ontario where she was awarded with a Master's degree in the Philosophy Of Science. Her thesis earned her a doctorate from the department of philosophy.
Vandana first became interested in environmentalism during her childhood when she found out that a nearby forest to her had been cleared so that an apple orchard could be planted.
After her time at University, Vandana returned to India and set out to work on impactful grassroot campaigns. In 1991, she launched Navdanya (meaning Nine Seeds) to educate farmers on the environmental benefits of conserving their unique strains of seed crops.
Now, Vandana is a best-selling author who has published multiple books covering topics such as ecofeminism, the effects of large-scale agriculture and more.
Isatou Ceesay
Known as the Queen of Recycling, Isatou Ceesay was born in a small village in Northern Gambia in 1972. As a child and teenager, Isatou would use a woven basket to carry food to and from the market. After her basket broke, she started using plastic bags, and soon realised that everyone was doing the same.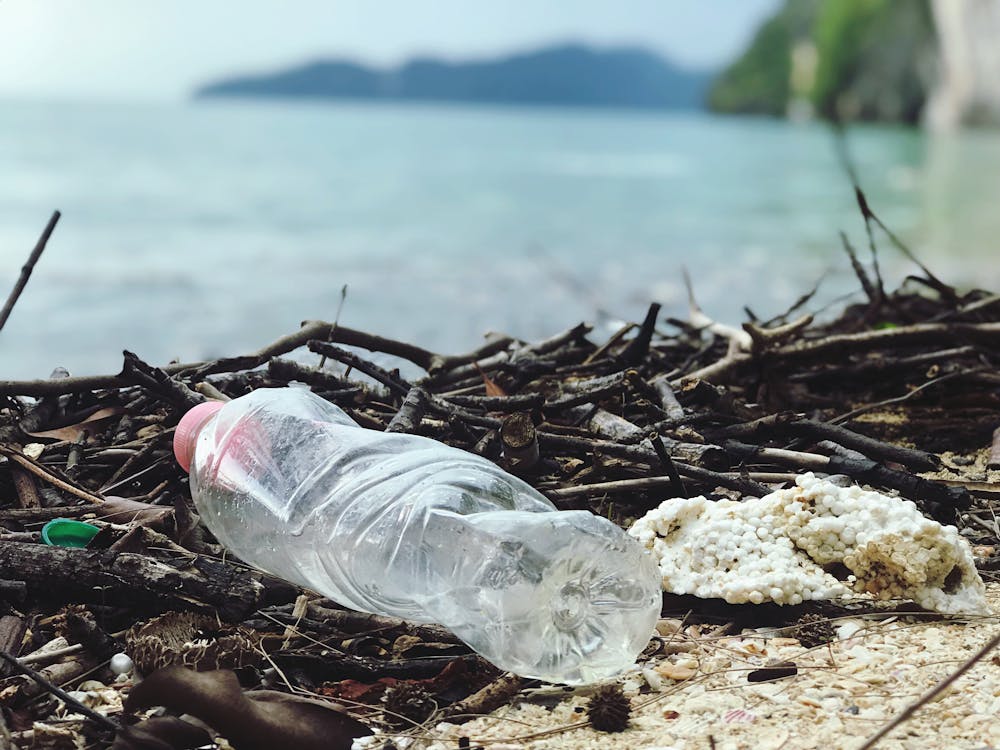 However, over time, the bags began to cause problems; they were being discarded carelessly and filling up with water from rain which attracted mosquitos.
Isatou found a solution to the plastic problem in her community by figuring out how to weave it into useful products like wallets, purses and balls. She did all of this during a time in Gambia when women were not allowed to work.
She began working in secret at first before opening up to other women who agreed to join and help her. They were then able to sell the products they were making which brought the women money, all for a good cause.
Determined to continue reducing plastic waste, Isatou and four other women created the N'Jau Recycling Center in 1997, and from that they formed the Women's Initiative Gambia which teaches the importance of recycling and financial planning.
Today, over one hundred women participate by gathering waste such as clothes and toys and bringing it to a central location to be used by those who need it.
Alexandria Ocasio-Cortez
American politician and activist Alexandria Ocasio-Cortez is the youngest woman and youngest Latina to serve in Congress. She has a strong passion for climate change and has attempted to introduce measures to tackle this global problem we all face.
 In 2019, Alexandria proposed the Green New Deal resolution which laid out a 10-year plan to reduce air and water pollution, repair infrastructure and put millions in good-paying union jobs, helping to address climate change while achieving other social and economic aims. Today, she is campaigning for social, racial and economic justice around the world.
Jane Goodall
Jane Goodall's groundbreaking work with wild chimpanzees touched the hearts and minds of millions. Born on the 3rd of April 1934, in London, Jane's wild fascination with animals developed as a young child when she dreamed of travelling to Africa. At only age 26, she travelled from England to what is now Tanzania and studied chimpanzees in their natural habitat.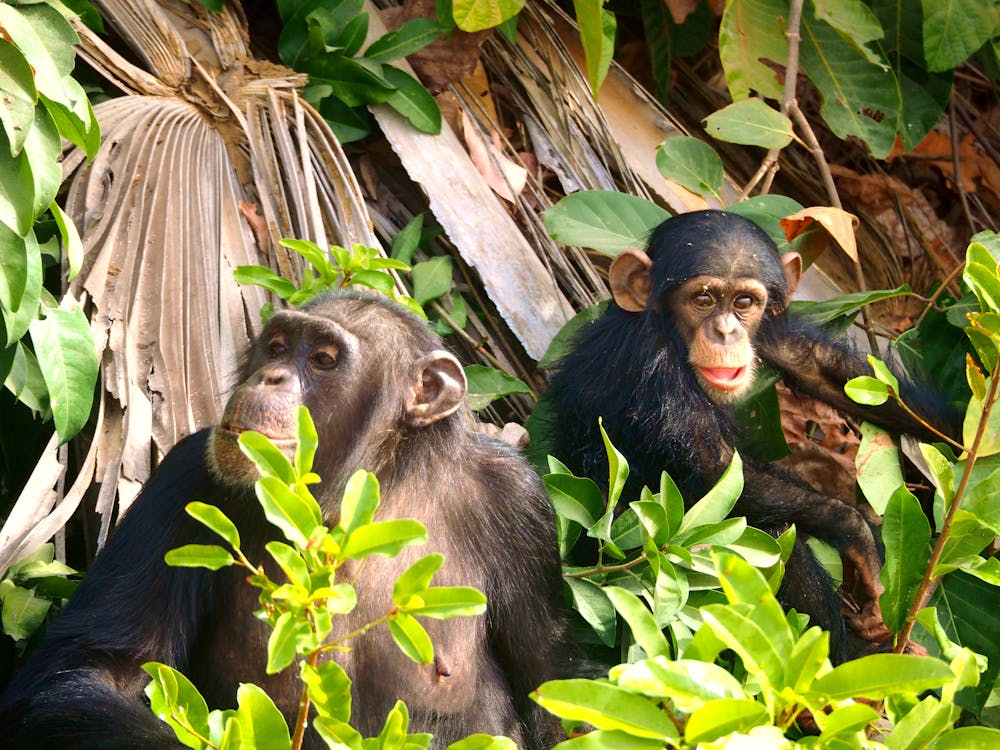 But Jane's time with these primates wasn't all just monkeying around - she was the first person to observe our closest living relatives creating and using tools. Her findings were considered revolutionary as they changed the way we understood and viewed both animals and ourselves.
You can make an impact too with NothingFishy
By choosing to take NothingFishy supplements, you'll be able to contribute to the protection of our oceans daily. Alongside being 100% pure, natural and sustainably sourced from algae, both our Omega 3 and Vitamin D3 supplements come with recyclable packaging, a reusable glass jar and 0% plastic, helping to care for you and our planet.